When you are finally ready for a hearing aid, the options can be overwhelming. But don't let that stop you from improving your hearing today. We've compiled a list of questions and answers below to help start you on your journey to better hearing!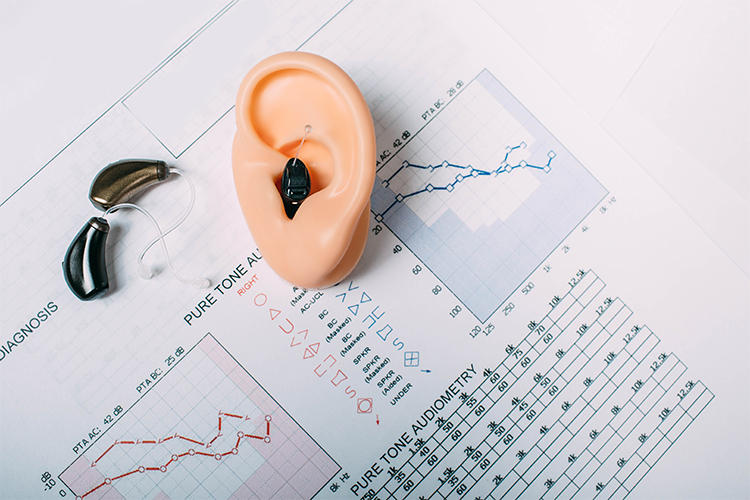 What types of hearing aids are there?
There are a number of styles of hearing aids that help you hear better when you have hearing loss. Here are the most common ones:
Styles of hearing aids:
| | |
| --- | --- |
| BTE – Ultra-small behind-the-ear (BTE) | Ultra-small Behind-The-Ear (BTE) styles are lightweight and sit behind the ear. A thin tube inserts into the ear canal and is nearly invisible. BTE styles are perfect for those who want a device that goes unnoticed and corrects mild to severe hearing loss. |
| RIC – Traditional behind-the-ear (BTE) | Traditional BTE styles provide maximum comfort. The larger size supports a bigger battery for longer life and maximum amplification. |
| RIC – In-the-ear (ITE) | ITEs are custom-made with ear molds to fit securely in your ear. They are available in a variety of sizes and are suitable for mild to severe hearing losses. |
| RIC – Crossover | The crossover style is the world's sleekest hearing device. It's barely seen and felt. Amplification is incredibly natural and can be worn by those with mild to moderately-severe hearing loss. |
What type of hearing aid should I get?
This really depends on your hearing loss, lifestyle, and personal preferences! It is important to listen to the hearing health professional's recommendation for you, but in the end it is your decision.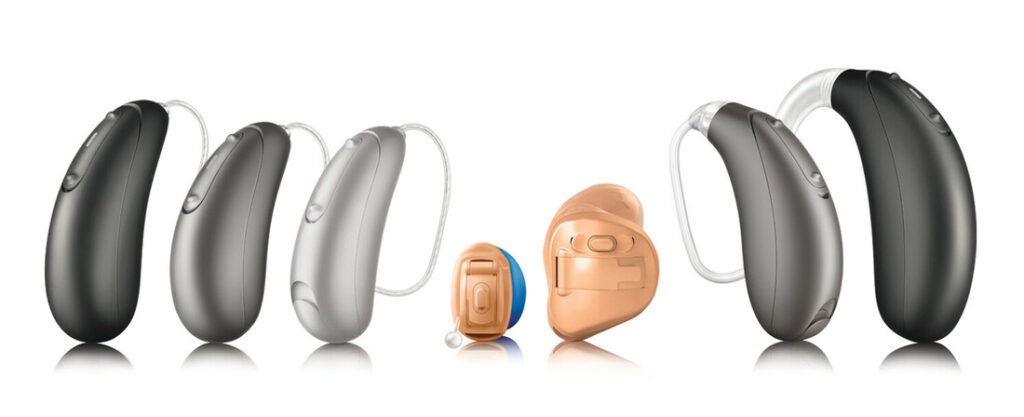 Can I try out hearing aids before I commit to them?
Yes. Many hearing healthcare providers offer a trial period so you can try hearing aids out for 30 to 60 days. During this time, the hearing healthcare provider can adjust the hearing instruments to provide optimal comfort and sound so you can experience what it is like to wear hearing aids every day. They can make sure you are comfortable with putting on and removing the hearing aid, adjusting the volume level, and changing the batteries.
---
DID YOU KNOW…
According to Healthy Hearing—an online information source on hearing loss and hearing aids—though some 28.8 million Americans could benefit from wearing hearing aids, fewer than 16% have ever used them. And of those age 70 and older who could benefit from wearing hearing aids, fewer than 30 percent have ever used them.
---
How often should I wear my hearing aids?
The general rule is you should wear your hearing aids as much as possible during awake hours – even if you sitting in a quiet room reading a book, for example. There are always exceptions (such as when using power tools, mowing the lawn, swimming, or when in high-intensity environments) but wearing your hearing aids as much as possible is important in order to "reprogram" the brain to use the new auditory information it is receiving. At first, the brain may be alarmed by the creak in the floor, the rustling of a newspaper, or the clank of dishes, but after continued exposure, these sounds are naturally filtered out by the brain because it has been hearing them for a while.
Will hearing aids make my tinnitus worse?
No. Many people with tinnitus experience relief from wearing hearing aids.
If I have hearing loss in both ears, do I need to wear two hearing aids?
Hearing Healthcare Professionals usually recommend wearing two hearing aids for people who have hearing loss in both ears. Two hearing instruments help to improve hearing in noise, localize sound, and improve clarity and sound quality. Studies have shown that people are more satisfied with their hearing aids when they wear one in each ear.
It may take some time and a little bit of patience to adjust to wearing your hearing aid, but it will be worth it in the long run. Hearing aids can help you better enjoy the sounds of family, friends and your favorite activities.
Don't wait any longer to enjoy the sounds you love – contact us today for your free hearing screening and get back to the life you enjoy!