If your hearing just isn't what it used to be, you are not alone. There are many causes for hearing loss, as well as a few different types. Based on the root cause of your hearing loss, there are also various treatments available. Read on to learn more!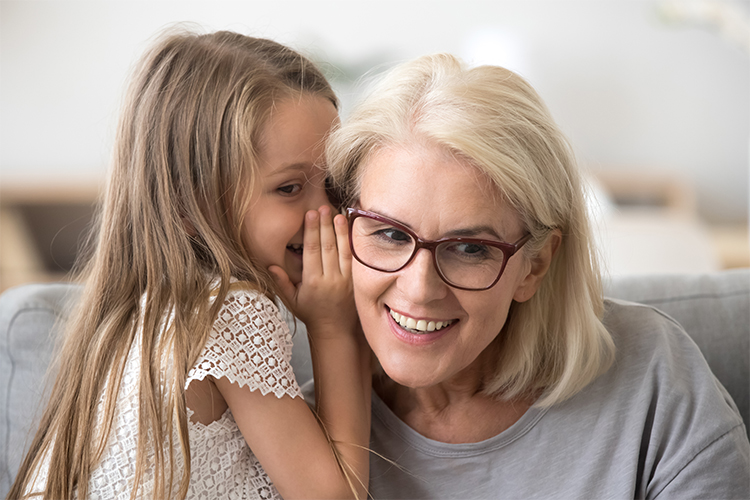 What are the different kinds of hearing loss?
The type of hearing loss you have depends on what part of your hearing is damaged. There are three basic types of hearing loss:
Conductive hearing loss
Sensorineural hearing loss
Mixed hearing loss
Conductive Hearing Loss affects the outer and/or middle ears and is usually not permanent; it is often treated with some type of medical intervention.

Conductive hearing loss can be caused by a number of different things, including: wax blockage, an item stuck in the ear, a hole in the eardrum (referred to as a perforation), fluid in the ear due to colds / allergies, benign tumors, and sometimes problems with the middle ear bones (referred to as the ossicles).
Sensorineural Hearing Loss affects the cochlear (sense organ of hearing) and/or the auditory nerve. This type of hearing loss is usually permanent and is most common as a result of aging. Sensorineural hearing loss can be caused by illness, certain drugs that may be toxic to hearing, genetics, a blow to the head, the formation of the inner ear, exposure to loud noises, or most commonly, aging.
Mixed Hearing loss occurs when problems exist in both the outer/middle ears and the inner ear. Sometimes, a conductive hearing loss happens at the same time as a sensorineural hearing loss. This means that there may be damage in the outer or middle ear and in the inner ear or nerve pathway to the brain. This is a mixed hearing loss.
Anything that causes a conductive or sensorineural hearing loss can lead to a mixed hearing loss.
What are treatments for hearing loss?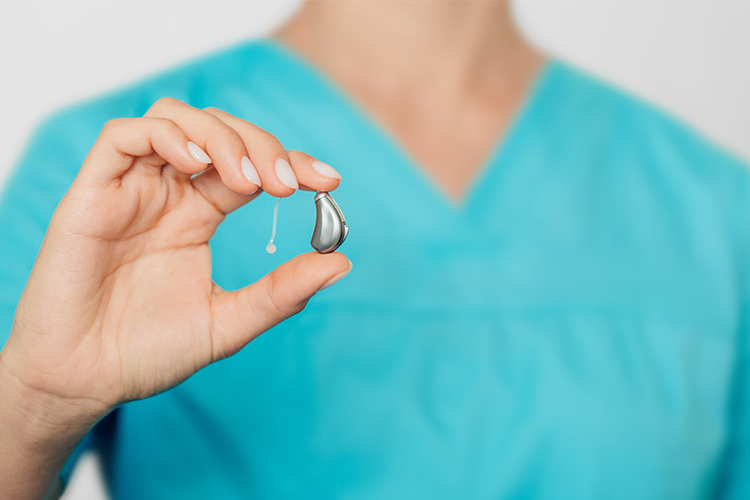 For conductive hearing loss, often times the issue can be treated with medicine, or in some cases, surgery. For sensorineural hearing loss, hearing aids can often improve hearing quality. Hearing aids amplify sounds so they may be detected by damaged ears.
Children and adults who are deaf or severely hard-of-hearing may be fitted for cochlear implants. A cochlear implant is a small, complex electronic device that can help to provide a sense of sound to a person who is profoundly deaf or severely hard-of-hearing. A cochlear implant is very different from a hearing aid. Cochlear implants bypass damaged portions of the ear and directly stimulate the auditory nerve.
Can hearing loss be prevented?
There are many causes of hearing loss that are beyond our control, such as those caused by heredity. There are also many factors that can contribute to hearing loss as you get older. It can be difficult to distinguish age-related hearing loss from hearing loss that can occur for other reasons, such as long-term exposure to noise.
Exposure to sounds that are either too loud or last too long can damage the sensory hair cells in your ear that allow you to hear. Once these hair cells are damaged, they do not grow back causing a loss of hearing.
Other conditions such as high blood pressure or diabetes can also contribute to hearing loss. Medications that are toxic to the sensory cells in your ears (for example, some chemotherapy drugs) can also cause hearing loss.
Rarely, age-related hearing loss can be caused by abnormalities of the outer ear or middle ear. Most older people who experience hearing loss have a combination of both age-related hearing loss and noise-induced hearing loss.
You can protect yourself from noise-induced hearing loss by protecting your ears from sounds that are too loud and last too long like loud music, firearms, snowmobiles, lawn mowers, and leaf blowers. Avoiding loud noises, reducing the amount of time you're exposed to loud noise, and protecting your ears with ear plugs or ear muffs are easy things you can do to protect your hearing and limit the amount of hearing you might lose as you get older.
How can I determine if I have a hearing loss?
Take the Hearing Health Quiz to see if you have symptoms of hearing loss. If you answer Yes to any of the questions, it's time to improve your hearing and your quality of life.
Call 888-926-3533 or Schedule Your Free Hearing Evaluation at one of our convenient locations!