6265 Brockport-Spencerport Road
Brockport, NY 14420-2605
Google Directions
Call 1-888-926-3533 to reserve your appointment
Office Hours: Monday-Saturday 9am-5pm
If you need help understanding the cause of a hearing problem, take this opportunity to reserve your chance to receive a free video otoscope exam at our Hearing Health location in Brockport, NY.  A hearing instrument specialist will use this tiny video camera to look inside your ear canal. This exam is free and completely painless, however availability is limited. Call our store today for more details and to reserve your spot.
Staff
Robert Duringer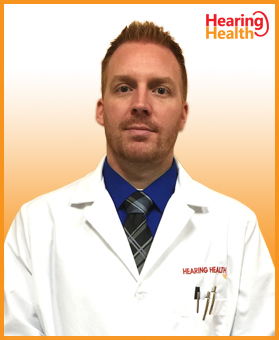 Robert spent 14 years after graduating from Erie Community College working as a dedicated International Manager for a medical manufacturing company.
Robert then pursued a new career path where he could make a difference in people's lives. When the position of Hearing Instrument Specialist opened in Brockport, it was the opportunity he was looking for and in turn, has become a great asset to Hearing Health LLC.
Robert understands how devastating hearing loss can be, as his father struggled for many years with high pitch voices and was unable to hear his young grandchildren. Robert witnessed the positive transformation his father went through by starting to use hearing aids and how his quality of life improved dramatically. He realized it's not just the person with hearing loss that is affected, but everyone in their lives.
Robert treats his patient's like family with first-class care. New technology and programming emerges every year and Robert is always ready to use these to provide better care. He enjoys helping people understand their hearing loss and the many ways to improve it through routine testing and consistent use of quality hearing aids.
Robert lives in Cheektowaga with his wife and two children. Robert is a hard-working dedicated specialist committed to his patients and their hearing issues. He looks forward to helping you and the entire Brockport area.