30 Catskill Commons
Catskill, NY 12414-1755
Google Directions
Call 1-888-926-3533 to reserve your appointment
Office Hours: Monday-Saturday 9am-5pm
The Hearing Health location in Catskill, NY provides superior hearing health services. Call today to reserve an appointment with one of our hearing instrument specialists. They will take the time to educate you about the latest solutions to help with your hearing problems. Using a video otoscope machine, they will be able to show you the inside of your ear canal so you can discover whether you have a hearing loss or if there is just built-up ear wax.  You can rely on our staff to help find a solution that best meets your needs.
Staff
Jeffrey Pappalardi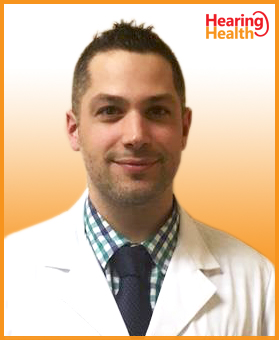 Jeffrey Pappalardi has been working with Hearing Health since the beginning of 2014. Jeff's family includes a long line of different healthcare professionals, and he wanted to follow in the same direction and help people in need. Starting at a young age, Jeff had some of his own issues with his ears that were fixed with the correct assessment and treatments. As a hearing specialist, Jeff is dedicated to helping others find solutions to their own questions.
As your hearing specialist, he is committed to helping his patients hear better, but also will work together with his patients to find the best possible solutions for each individual's preference.
In 2014, Jeff was awarded the Values of Excellence Award for his outstanding performance in all aspects of patient care. Hearing Health and the Catskill staff welcome anyone interested to come down and express any questions or concerns they may have.