32 Grandview Plaza
Catskill, NY 12414-1755
Google Directions
Call 888-926-3533 to reserve your appointment
Office Hours: Monday-Saturday 9:00AM-5:00PM
The Hearing Health location in Catskill, NY provides superior hearing health services. Call today to reserve an appointment with one of our hearing instrument specialists. They will take the time to educate you about the latest solutions to help with your hearing problems. Using a video otoscope machine, they will be able to show you the inside of your ear canal so you can discover whether you have a hearing loss or if there is just built-up ear wax. You can rely on our staff to help find a solution that best meets your needs.
Staff
Michael Fancher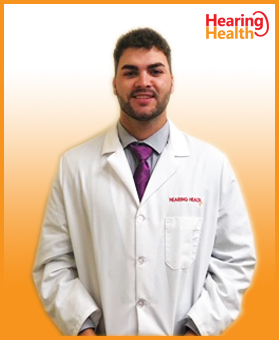 Michael has been working with Hearing Health since the beginning of 2019.
Growing up Michael always had troubles with his ears. Swimmer's ear, and ear infections always landed him into the doctors office. Hearing loss runs in his Father's side of the family, and he has seen first hand how hearing loss can negatively affect your way of life. As a Hearing Specialist, Michael is dedicated to helping those around him, and improving their quality of living through the power of hearing. Michael was awarded Platinum Service Award in 2019 for outstanding customer care.
Customer Testimonial
"Michael and Jen are the absolute best at what they do. They make sure to go out of their way to ensure I'm hearing the best I can! They even called me to wish me a happy birthday! They are great!!"
-Irvin N