10401 Bennett Road
Fredonia, NY 14063-1402
Google Directions
Call 1-888-926-3533 to schedule your appointment
Office Hours: Monday-Saturday 9am-5pm
Our location in Fredonia, NY specializes in providing hearing health solutions to help discover and alleviate hearing problems. Our on-site hearing specialists are happy to schedule a free hearing evaluation to help determine your unique hearing needs.  We provide video otoscope exams so that you can see inside your ear canal. Your appointment will help determine whether  you have a hearing loss or just an excess of ear wax.  There is no obligation to purchase additional products and services.  Call today to reserve your appointment.
Staff
Jessica Maziar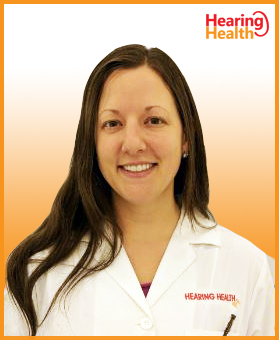 Jessica Maziar is a graduate of SUNY Brockport. She lives in Stockton, NY with her husband and two children. Since 2010, Jessica has been helping people in Western New York with their amplification needs.
Being a New York State Licensed Hearing Instrument Specialist means that Jessica is a professional who evaluates people with hearing problems. She then determines whether or not they would benefit from amplification and chooses the best hearing aids to improve their condition. At our office in Fredonia, NY, Jessica performs these hearing evaluations as well as all of the necessary follow-up services.
"At Hearing Health, we truly want to help people. The biggest satisfaction that I get out of my job is knowing that I am truly making a difference in people's lives. Not only have I been able to make friends with my patients over the past several years, but with their families as well. For me, I can go to work everyday and really feel like I am improving someone's quality of life through better hearing"!