4235 Veteran Drive
Geneseo, NY 14454-9442
Google Directions
Call 1-888-926-3533 to reserve your appointment
Office Hours: Monday-Saturday 9am-5pm
Visit our Geneseo, NY Hearing Health location to discover the latest digital hearing aid technology. Our in-store hearing instrument specialists are available by appointment to provide you with a complimentary hearing evaluation. Using the latest hearing aid technology our technicians will look inside your ear canal using a tiny video camera known as a video otoscope machine. This exam is free and there is no obligation to buy any products or services. Call today to book your exam. Spaces are limited.
Staff
Sean Pelletier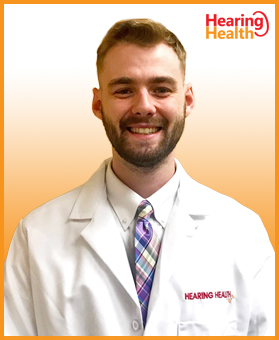 Sean is a graduate of SUNY Geneseo who currently resides in Rochester, NY. In January 2018, Sean received the Rising Star award for his accomplishments and growing potential. He is knowledgeable in the areas of audiometric testing and hearing instrument fitting. Sean prides himself on customer service, more specifically making sure each and every customer is being taken care of fully and to ensuring their hearing is the very best of their lives.
"Building a relationship between myself and the patient is what is most important. I like to take the time to really understand their lifestyle as I have found this goes a long way when fine tuning their instruments. The most rewarding part is seeing peoples face light up when they first realize the benefit. There's no better feeling knowing I am making a difference, especially when helping someone hear the best they have in a long time."
If you haven't met Sean yet, come and stop by. His door is always open and he's ready for any question/concern you might have.