This location is not located inside of a Walmart
Lloyd Park Executive Suites
550 Route 299 Suite 5
Highland, NY 12528-2875
Google Directions
Call (845) 834-3533 to reserve your appointment
Office Hours: Monday-Saturday 9am-5pm
Our location in Highland NY specializes in providing hearing health solutions to help discover and alleviate hearing problems in a variety of people. Our on site hearing specialists are happy to schedule a free hearing evaluation to help determine your unique hearing needs.  We provide on site video otoscope exams so that you can see inside your ear canal. Your appointment will help determine whether or not you have a hearing loss or if it is simply just ear wax.  There is no obligation to purchase additional products and services.  Call today to reserve your appointment.
Staff
Andrew Centrone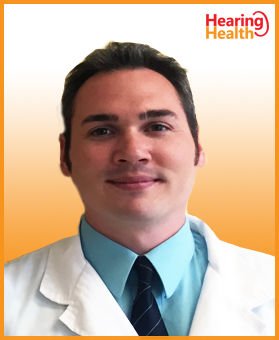 Andrew has attended both SUNY Alfred and is a graduate of SUNY New Paltz. He continues to reside in New Paltz and has expanded the Hearing Health LLC presence in local communities featuring a location on both sides of the Hudson River. He has been representing Hearing Health LLC since 2014. As a licensed Hearing Instrument Specialist, Andrew is experienced in the areas of audiometric testing, hearing instrument fitting, and rehabilitation services. He is also well-trained in the programming and regular maintenance that is required of today's digital hearing devices.
Andrew is pleased to have the opportunity of caring for the hearing health of his own local community. Whether an individual is a previous wearer or a new user, Andrew is dedicated to improving speech understanding and overall satisfaction.
The most meaningful experiences for him as a Hearing Health representative are the newly rediscovered opportunities by new patients and their loved ones. Many patients have shared their excitement. They can now sit in the same row at the movie theater as a family, enjoy everyday music again, laugh at the silly things their grandchildren say, or even follow along at the company meeting.
We encourage you to discover more about your hearing. Most individuals that have a hearing loss are completely unaware they no longer hear the way they once did. Whether you are ready to take action or just starting to find out more information, schedule a FREE hearing exam today to learn more.
Please contact us and visit our office in Highland or at our service location in Rhinebeck.
Customer Testimonial
"Andrew patiently helped me adjust to the world of hearing aids. I could not accept the fact that my hearing loss was severe enough to require assistance, but I was fortunate to find Andrew since his empathy made the inevitable easier to accept. He told the time to fit me with hearing aids I found compatible with my lifestyle for which I am grateful. I highly recommend him to anyone in need of "hearing health".
– Renae Perpetua
Customer Testimonial
"I received an ad from Hearing Health "to come in for a hearing test & decided to do it, I had also decided I was not going to purchase anything!.
This was before I met Andrew. He didn't "push me" into buying the aids, he gave the test to me and explained everything very patiently, he didn't rush me, he helped me "see" what I have been missing because of my hearing loss. I was amazed!
I am so thankful I answered that ad and went in for a test and met Andrew, he is a great asset to your company and I recommend to everyone who is having problems, to go see Andrew and Hearing Health.
– Norman Stellefson