North Utica Shopping Center
50 Auert Ave. Suite 15
Utica, NY 13502-1400
Google Directions
Call 888-926-3533 to reserve your appointment
Office Hours: Monday-Saturday 9:00AM-5:00PM
Our location in Utica, NY specializes in providing clients with quality hearing health service and the best hearing aid solutions. Call today to meet with one of our hearing specialists to receive your free hearing test. Our service and care will help you determine whether or not you have a hearing problem so we can find a solution that best meets your needs. Our stores are equipped with the most advanced technology and video otoscope machines. Rely on us to accurately diagnose your hearing health need.
Staff
Chris Brown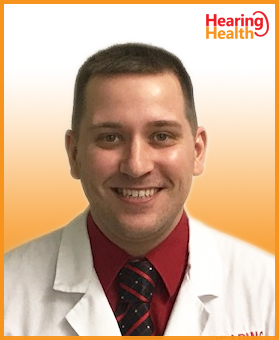 Chris is a graduate of SUNY Cortland and Misericordia University and he currently resides in Frankfort, New York. He has been serving the needs for the hearing impaired since 2013. As a licensed hearing instrument specialist, Chris is experienced in the areas of audiometric testing, hearing instrument fitting, and rehabilitation services. He is also well-trained in the programming and regular maintenance that is required of today's digital hearing devices.
During his tenure at our Utica location, Chris has received numerous awards for his outstanding performance. These accolades include: business excellence, patient satisfaction, outstanding performance and being named Hearing Instrument Specialist of the year in 2018.
He also makes sure that his patients have the most up-to-date information regarding new technology that might make them hear better. Chris believes that it is important to take the time to really listen to the needs of his patients.
"The most rewarding part of my career is when a patient thanks me for changing their quality of life. I take great pride in the relationships that I have developed with my patients and their families, and I look forward to the opportunity to continue to help make a difference"
Here in Utica, we would like to offer anyone who has any questions to please feel free and stop down at our location, we would be happy to meet with you.