Eastgate Mall
5033 Transit Road
Williamsville, NY 14221-4132
Google Directions
Call 888-926-3533 to reserve your appointment
Office Hours: Monday-Saturday 9:00AM-5:00PM
The Hearing Health store in Williamsville, NY  provides the area's residents with the highest quality hearing aids and the most reliable hearing care service. Our in-store specialist is available to provide you with a free hearing test and to educate you about the different options available today. They will also help you determine if you have problems hearing and offer a solution that will meet your individual needs. In our stores, you will find the most current hearing assistance technology including video otoscope machines. Our services are structured to accurately evaluate your hearing needs.
Staff
Bradley Szarafin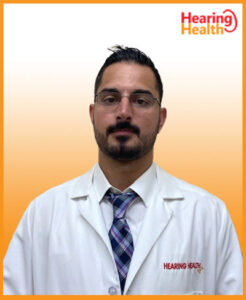 Brad Szarafin resides with his wife and two children in Clarence, NY. He is available at our Williamsville location to answer any questions or concerns that should arise during the initial exam to the aftercare of the hearing instruments. Brad has been working with Hearing Health LLC since the beginning of 2014. His dedication to his job and  the people he services has been acknowledged as he earned the Hearing Specialist of the Year Award of 2016.
Brad has first-hand experience with how frustrating hearing loss can be. He watched his father struggle with quiet and higher pitch voices. As Brad's father got older, he found it difficult to hear his young grandchildren. Brad was able to use the knowledge he had acquired through training and certification to reassure his father of the life changing decision to get a hearing aid. Brad knew that not only would his father's hearing be improved but also his overall quality of life. Brad uses his personal experience to give each patient the quality of care he would want- the quality he gave to his father. As new technology and programming emerges every year, Brad will be equipped and ready to help his patients receive optimal service.
"I enjoy coming to work every day because I get to meet new people with similar yet different difficulties in their hearing. Knowing that I am able to provide them with the tools and knowledge they need to hear is the best feeling of all".