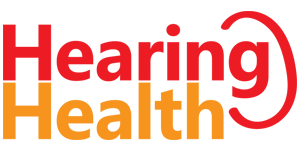 Effective Date: May 25, 2019
HearingHealthLLC.com ("Hearing Health", "We") is serious about protecting your online privacy. This Privacy Policy explains our views and practices concerning privacy, and how they may pertain to you as a user of our website (the "Website")
Hearing Health respects the right to privacy of all users of its Website. Hearing Health takes very seriously any information that you provide to us and that it remains as secure as possible. By using the Website, you acknowledge that you agree with this Privacy Policy. If you do not agree with this Privacy Policy, please do not provide us with any Personal Information (as defined below) and please refrain from using our Website.
Information Collected
Hearing Health collects information that you provide to us. Examples of personal information that we collect may include, but are not limited to your name, address, telephone number, email address, age, gender, geolocation, and other personally identifiable information (collectively, the "Personal Information").
Hearing Health also collects information from our third-party affiliates, including participating hearing aid dispensers, about your referral and appointment outcomes.
Hearing Health collects other information from users of its Website, such as IP addresses, browser types, location information and operating system types.
Google Analytics
Hearing Health uses a tool called "Google Analytics" to collect information about use of this site. Google Analytics collects information such as how often users visit this Website, what pages they visit when they do so, and what other sites they used prior to coming to this site. We use the information we receive from Google Analytics only to improve this Website. Google Analytics collects only the IP address assigned to you on the date you visit this s Website, rather than your name or other identifying information. We do not combine the information collected through the use of Google Analytics with personally identifiable information. Although Google Analytics saves a permanent cookie on your web browser to identify you as a unique user the next time you visit this site, the cookie cannot be used by anyone but Google. Google's ability to use and share information collected by Google Analytics about your visits to this Website is restricted by the Google Analytics Terms of Use and the Google Privacy Policy. You can prevent Google Analytics from recognizing you on return visits to this Website by disabling cookies on your browser.
Use of Information
Hearing Health may use your Personal Information to provide to communicate with you about our services and the services offered by hearing aid dispensers that evaluate you. We may transfer this Personal Information to our contracted hearing aid dispensers in order to fulfill your request for a hearing aid dispenser referral. Hearing Health also may transfer this Personal Information, as well as other information collected on its Website, to outside contractors, auditors, consultants or others engaged by Hearing Health to assist in providing financial or operational activities on Hearing Health's behalf, including technical and processing services and analysis of Website performance.
Occasionally your Personal Information may be used for sending communications to you in relation to the services provided by Hearing Health. Hearing Health may also be in contact with you with regards to completing surveys and/or research questionnaires related to your opinion of current or potential future services that may be offered. Please see below on how to opt out of such communications.
Hearing Health may use information collected from your internet browsing activities in marketing platforms to optimize advertising, develop custom audiences, and re-target advertising based on your interests.
Hearing Health does not sell, trade, rent or share your identifying information (including your email address) with third parties unless we receive your permission or we are required to do so by law, or we have a good faith belief that such disclosure is necessary to comply with a current legal proceeding, a court order, a legal process served on Hearing Health or to resolve any potential fraud or perceived irregularity in any audits of the accuracy of any documentation or information submitted to Hearing Health by you or on your behalf, as deemed appropriate by Hearing Health.
Cookies
We use cookies and similar tracking technologies to track the activity on our Website and hold certain information.
Cookies are small text files that are stored on your computer's hard drive. Cookies ensure that our Website's content is presented in the most effective manner for you and your computer. You can decline cookies by activating a setting on your browser. If you choose to decline cookies, this may limit the functionality of our Website. While we use cookies, we do not track our users across websites or over time. Many web browsers allow for the use of a "Do Not Track" function to inform websites that you do not want your online activities tracked.
Examples of Cookies we use:
Session Cookies. We use Session Cookies to operate our Site.
Preference Cookies. We use Preference Cookies to remember your preferences and various settings.
Security Cookies. We use Security Cookies for security purposes.
Security Methods
Hearing Health has implemented commercially reasonable physical, technical and administrative security measures to protect your Personal Information, including a secure firewall and use of security infrastructure. As an additional security measure, your Personal Information is also encrypted during transmission using SSL security, an industry standard secure technology. SSL encryption is indicated on your Web browser by the display of a lock or key on the browser status bar. Nonetheless, the transmission of information via the Internet is not completely secure. Therefore, we cannot guarantee the security of the data sent to us electronically and transmission of the data is entirely at your own risk.
Storage of Personal Information in the United States
All of the information that you provide to Hear Hearing Health will be stored and processed in the United States. While you may access our Website from a location outside of the United States, you agree not to transfer any of your information to us from outside the United States. The laws in the United States may not offer the same degree of privacy protection as the laws in your jurisdiction.
Accessing, Correcting, or Deleting Your Information, and Opting Out Of Communications
To request access to, correct, or delete any personal information that you have provided to us or to stop receiving print mail and/or email communications from Hearing Health, please contact us at the following email, telephone number or mailing address:
Email: info@hearinghealthllc.com
Telephone Number: 1-888-926-3533
Mailing Address: Hearing Health LLC, 131 Enterprise Road, Johnstown, NY 12095
Retention of Information
Hearing Health may retain your Personal Information for as long as we deem reasonable or as long as required by law.
Policy Amendments
Hearing Health reserves the right to modify, expand or remove portions of this Privacy Policy at any time. Changes to this Policy will be posted on our Website. Your continued use of our Website indicates your agreement with these modifications and updates. If you do not agree with the changes, then you should stop using our Website and notify us that you do not want your information used in accordance with the changes. If we make significant material changes in the way we handle Personal Information, we will send a notice to you at the email address that we have on file and/or by posting a prominent notice on our Website.
Contact Information
Hearing Health LLC operates the hearinghealthllc.com website and the marketing accounts associated with its marketing activities.
If you have any questions about this Privacy Policy or the practices of Hearing Health LLC, please feel free to contact us at the following email, telephone number or mailing address:
Email: info@hearinghealthllc.com
Telephone Number: 1-888-926-3533
Mailing Address: Hearing Health LLC, 131 Enterprise Road, Johnstown, NY 12095